AntiDDoS
At this moment, your company may be under service denied attack. New threats come up more frequently everyday, and they are elaborate and severe, and can be unnoticeable if your environment is protected with AntiDDoS Brasil Link provides to your company.  This service consists on the mitigation of attacks to companies that are within the network Brasil Link can offer you, or clients using the network. When your company's network is attacked, the traffic is routed to a mitigation infrastructure and analyzed. From there, what is considered an attack will be eliminated and the valid traffic will be normally routed to its environment. All this happens automatically, eliminating the need to invest in hardware and without the final user noticing it, because the connection performance won't be affected.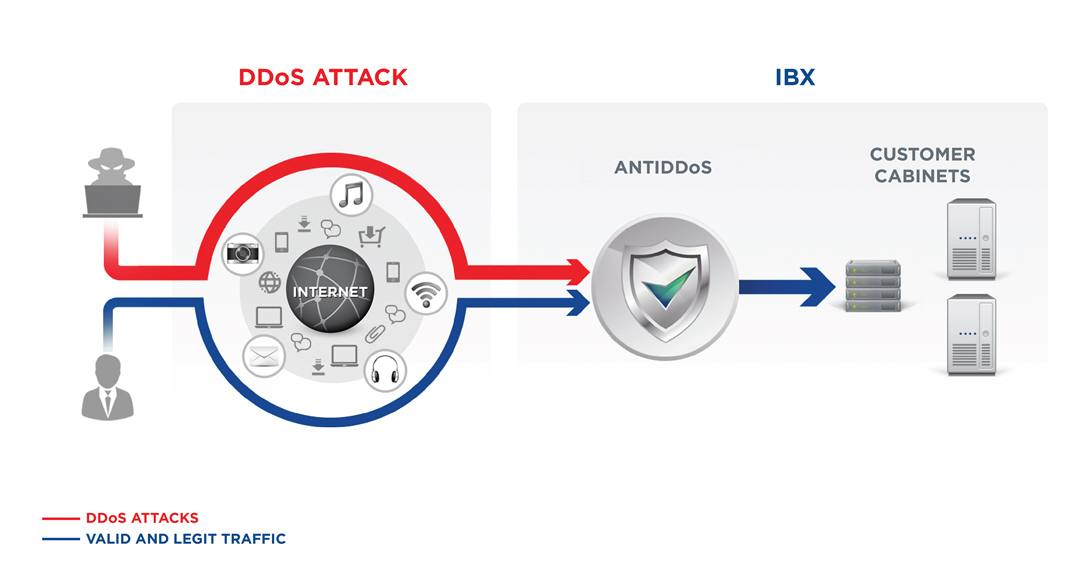 SERVICES INCLUDED
• Unique traffic monitoring
• Proactive detection of DDoS attacks
• Proactive mitigation of DDoS attacks, allowing your company's services to remain operational
• Reports on the Analysis of DDoS attacks
HOW DOES IT WORK?
An attack will be detected in two situations: when a significant change occurs in the traffic profile created by the system, or when one of the predefined values is breached. At this moment, all traffic to the attacked IP is redirected to the equipment responsible for analyzing and separating the attack from valid traffic. This analysis is done via various tests. From there, whichever is considered an attack will be discarded and the valid traffic will be returned to the network and sent to its normal destination. Contract according to your environment's capacity. Only Brasil Link offers the flexibility that you need to hire solutions without wasting resources. Here you can hire the AntiDDoS protection for bandwidths starting from 100Mbps.